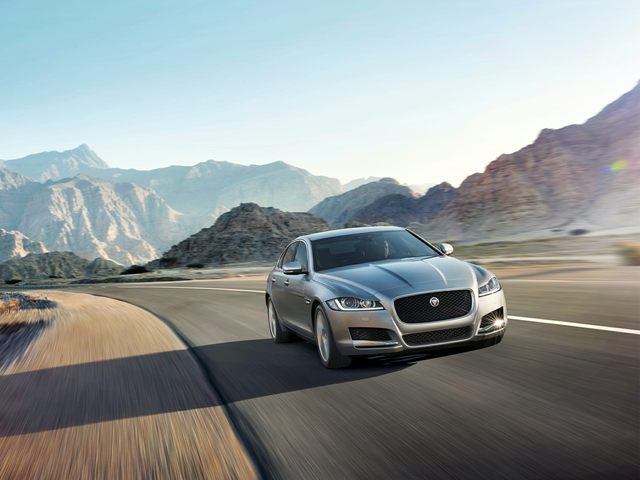 Drive in Luxury With The 2020 Jaguar XF at Jaguar Nashville
If you are searching for a vehicle with great performance capabilities and interior features, you will love the 2020 Jaguar XF here at Jaguar Nashville. Not only do the features keep your family safe and sound during a ride, but they also keep them occupied with top of the line technology features that everyone will love. A plus to purchasing the 2020 Jaguar XF is that you are given the choice of multiple types of gasoline engines and even the option of All-Wheel Drive with Intelligent Driveline Dynamics. By having these choices, your car will be customized just the way you want it to suit your driving needs and style.
Performance
When it comes to the performance of the new 2020 Jaguar XF model, you will be far from disappointed with the features. With self-leveling rear air suspension, you will have excellent handling capabilities, even when your car is fully loaded with passengers and cargo. The engine in the Jaguar XF is a turbocharged engine that produces all the horsepower and torque that you'll need to pass vehicles with ease on the highway near Brentwood and Franklin, TN. To add to the great performance capability of the 2020 Jaguar XF, this vehicle also comes with an automatic transmission that offers you the choice of Eco or Dynamic mode depending upon your driving style that day or where you are traveling to in the greater Hendersonville, TN area.
Interior
The interior of the 2020 Jaguar XF has a variety of features that you and all your passengers will love. In particular, one feature that seems to be a big hit is the panoramic sunroof that gives you and your family a whole different view of the area you are traveling in with just the right amount of sunlight. Another feature you will love is the Cabin Air Ionization system which provides everyone in the vehicle with the fresh and crisp air that they deserve. Nothing beats a vehicle with the option of fresh air from a panoramic roof or cool ionized air.