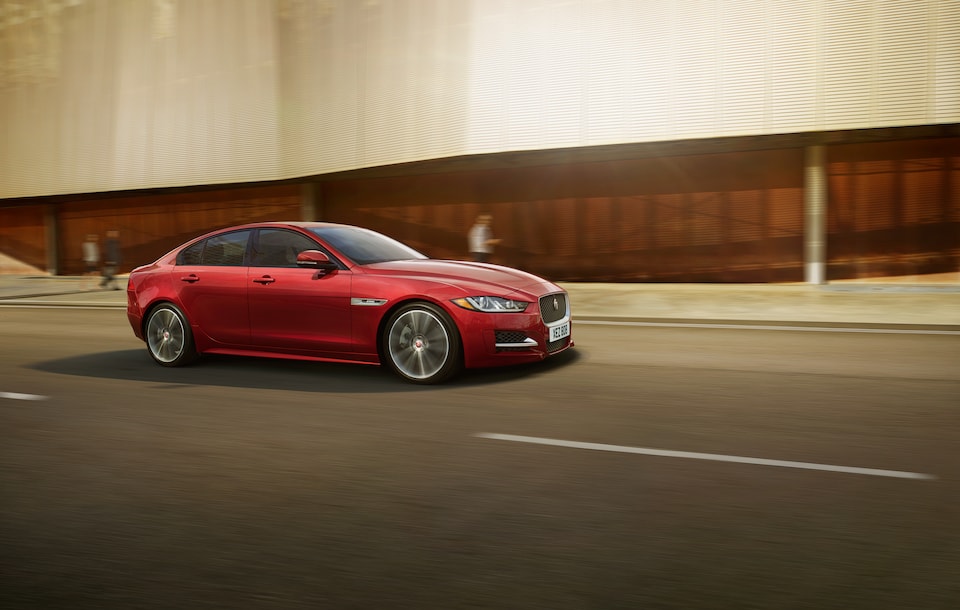 No matter the angle or where you look at, the Jaguar XE captivates with a style that seems like it yearns to be let loose, and when you do release the power of the engines, the drive captivates you as well. It's a luxury sports sedan that exceptionally blends a range of qualities that many types of drivers are looking for, performance, comfort, good looks, etc., so anyone who gets behind the wheel or rides in it will enjoy their trip immensely.
On our site, you'll find an in-depth rundown of what makes the Jaguar XE unique, or read on to see some of the reasons it may suit you personally!
Engine Options
Part of the luxury is having the choice of how to configure your Jaguar XE, and that starts with what gets you going: the engines. There's a diesel option, two four-cylinder gas engine options, and a V6, so whether you're looking for more power or better efficiency, there is an option for your driving style and preferences. Plus, all-wheel drive is an option for those who enjoy the traction and acceleration out of turns this type of system delivers.
Technology
Brains and brawn, is there anything the Jaguar XE doesn't excel at? Nothing comes to mind. It several types of technology, like the adaptive cruise control with queue assist system, head-up display, and driver's seat memory system, that can help with everything from reducing stress and worry on tedious rides to making it easier getting your trip started.
Design
The sleekness of the exterior does not impact the amount of cabin space the Jaguar XE treats all passengers to, so you'll have room for your legs and head and won't rub elbows with other passengers even if there's three in the back. Plus, the trunk has more than enough space for items ranging from luggage for a trip to golf clubs when you hit the links around Nashville!
We hope you enjoyed this run through and feel free to contact us with questions you have about the Jaguar XE or if you want to take it for a test spin!